Product Description
Colorful Rubber Pet Toy for small dogs. It is made of Non-Toxic rubber that is easy to clean and maintain.
Suitable for active puppies and smaller dogs that like to chew and play.
Good agent for dental hygiene as well as a playful toy.
Constructed to last long enough for pets to enjoy.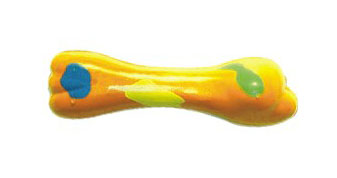 ABOUT US
PERCELL PET is established in 1978 with offices located in Taipei, Taiwan and Guangdong, China. Currently, we partner with more than 49 distributors around the world and carries thousands of quality pet supplies for dogs, cats, birds, fresh and salt water fishes, reptiles and small animals such as rabbits and ferrets, etc from both Taiwan and China.
We supply popular and classic pet products around the world and also OEM products at your request. Such as dog products, cat products, aquarium supplies, and bird supplies.
Flexible in Order Volume - orders can be done in LCL or full container, MOQ can be discussed accordingly.
Communication - staff are fluent in written English with in time replies.
Service - provide help and solutions to your sourcing in Taiwan and China.
http://www.percell-pet.com