Product Description
Hi, this is Shandong Yinglang Chemical Co., Ltd, a comprehensive chemical enterprise integrating scientific research, production and sales. After years of development, the company's leading products are: Biochemical Reagent, Fluoride Series, Alkali Metal Catalyst, Active Metal Compound Series, Flame Retardant Series, Intermediates series, Hydrazine Compound Series, Biotechnology Series. Our company provides to customers 4-Fluorobenzeneboronic acid at home and abroad. If you are interested in it, please keep in touch with me. We will give you the best product at favorable price.
4-Fluorobenzeneboronic acid Basic information
Product Name: 4-Fluorobenzeneboronic acid
CAS: 1765-93-1
MF: C6H6BFO2
MW:139.92
Mol File: 1765-93-1.mol
EINECS: 605-778-0
4-Fluorobenzeneboronic acid Structure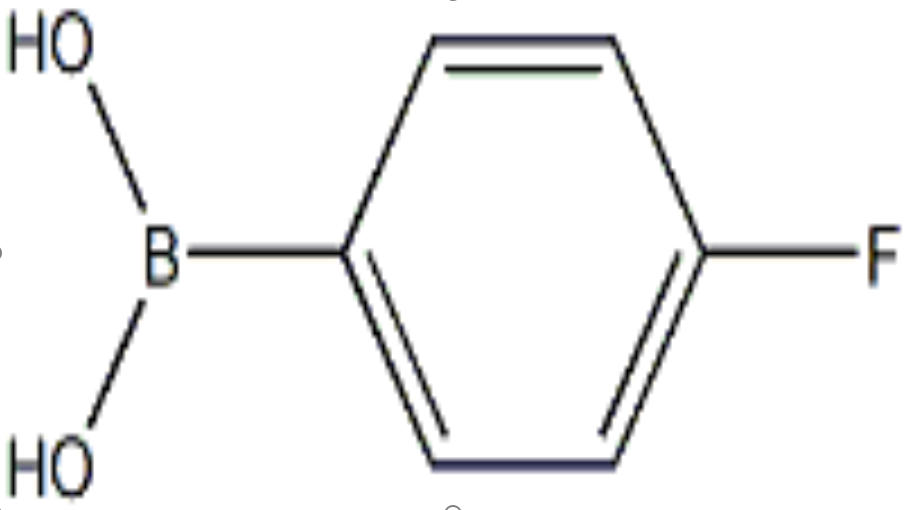 4-Fluorobenzeneboronic acid Chemical Properties
Melting point:262-265 °C(lit.)
Boiling point:258.4±42.0 °C(Predicted)
Density:1.24±0.1 g/cm3(Predicted)
BRN: 2829653
pKa: 8.67±0.10(Predicted)
Storaage temperature: 0-6°C
InChIKey: LBUNNMJLXWQQBY-UHFFFAOYSA-N
GHS:

GHS07
Signal word: warning
Hazardous Statements: H315-H319-H335
Precaution statements: P264-P280-P302+P352+P332+P313+P362+P364-P305+P351+P338+P337+P313-P261-P280a-P304+P340-P305+P351+P338-P405-P501a
Hazard Codes: Xn,Xi
Risk Statements: 22-36/37/38
Safety Statements: 26-36-37/39
UN NO: UN 2929 6.1/PG 2
WGK Germany: 3
F 10-21
TSCA NO
HazardClass: IRRITANT
Hazard note: Irritant
The reasons of choosing us:
1. We specialize in chemical products for several years.
2. We can provide products with high quality at favorable price.
3. We can pack as buyer's special request.
4. We can provide good services after shippment.
We would like to establish business relationship with you!
http://www.sdylhgtrade.com